Digital Transformation
1. New IT System - SAP
Following from the system optimizations we did earlier, 2019-2020 was a milestone for our digital transformation. We initiated a new IT system project - SAP in early 2019 and finished the system migration in 2020 after tremendous effort made by all teams. The project began with a learning process that included how the existing systems were operating and their compatibility with the new system, then new features were customized based on the requirements. During the critical stage of testing and training, all defects were detected and fixed.
Finally, all the Company's systems were migrated to the new system on 1 November 2020. A new customer portal – Hub that offers a smarter service experience was also launched on the same date. This new system covers all business functions from purchasing, production, sales, finance, human resources, logistics, to operation planning and control, which also benefit our customers in the long run.
Streamlined Processes
The digitalized operation systems can streamline our processes and improve efficiency to help customers to meet project goals.
Better Communication
Integration of all operation systems streamlines our workflow, which will improve communication with the customers.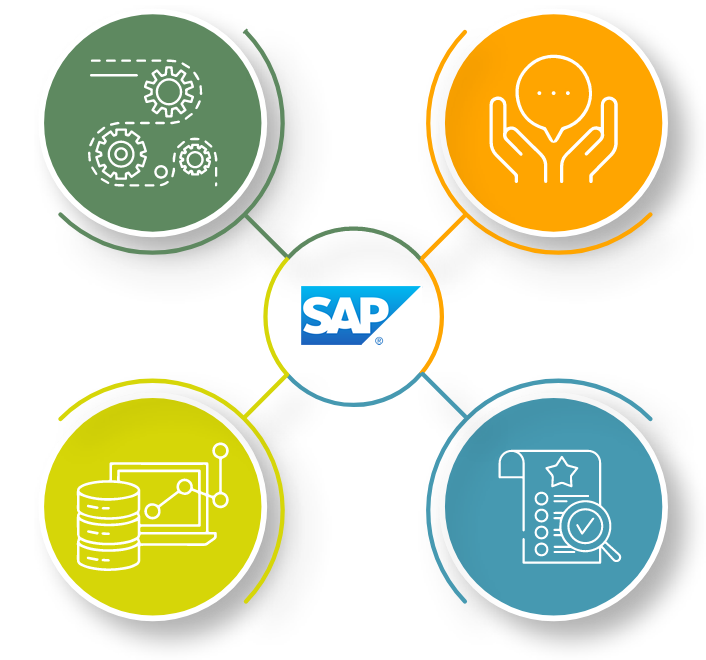 Accurate Information
The digitalized systems enable us to provide accurate and instant information to the customers.
Consistent Quality
Upgrading to the smart and integrated workflow can eliminate human error and ensure consistent quality.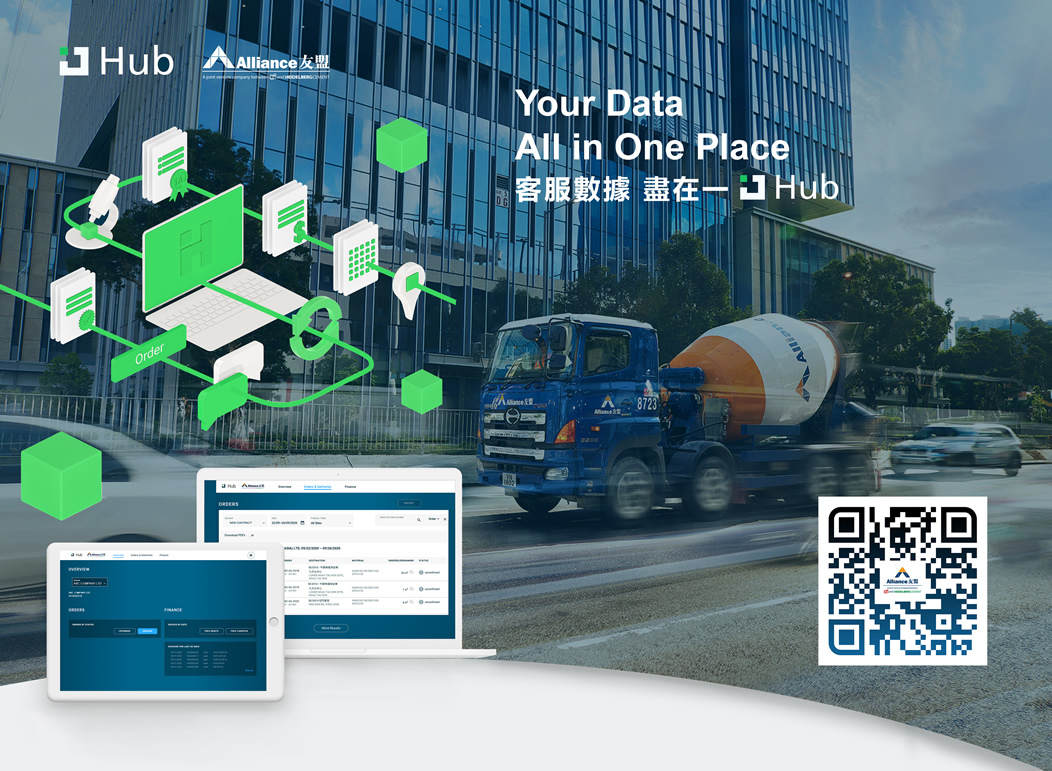 2. New App / E-services
To improve the coordination and communication between plants and concrete mixer truck drivers, we developed a new mobile application (app) for the drivers in 2020. With the new app, the drivers can view their respective real-time status within the operational flow whilst simultaneously receiving notifications at crucial operational cycle points, therefore enhance the logistics efficiency. Facing the challenges of COVID-19, we urgently developed an e-docket system to avoid signatures of different parties on the paper documents. So that physical contact in the delivery process can be minimized.
Building on the strong foundation from the new IT system, numerous innovation projects are in the pipeline. These projects involve the application of diverse technologies and digital solutions such as AI. When working with the highly efficient data consolidation and the analysis IT system, Alliance and our customers will benefit from data-driven business decision making. It also strengthens supply chain resiliency to manage volatility and maintain business continuity while reducing operational costs.